Of Dogs & Diamonds
Absolutely NO peek into my life is complete without an introduction to my beloved baby, the joy of my daily routine, the laughter in my mornings & the apple of my eye!
Le-Le (Mandarin for "Joy") was my post-breakup present to myself and has proven to be better than therapy, antidepressants, Gloria Gaynor's "I Will Survive", French truffles & retail therapy put together. And that's saying a lot.
Half Shih-Tzu & half Terrier, she is more intelligent than most homo sapiens I've encountered, smells better than most Brits (well, some of them anyway), more adorable than...well, ME, at my most charming, & a more faithful companion than most boyfriends. Not pointing fingers at anyone at this point. Yet.
They say dogs are a man's best friend & a similar relationship goes for women with diamonds. Hah. Whoever it was probably underestimated a woman's ability to have more than ONE best friend at a time.
I adore Bling-Bling but heck if I'm gonna cuddle one to sleep at night. Le-Le, you've saved Mommy's life in more than one way & I wouldn't trade you for all the good-looking Lotharios the world has to offer!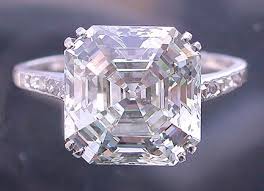 'Course, if the gentleman likes dogs, then we'll talk about the possibility of making some room for him in OUR lives. Until then, we shall endeavor to survive on just diamonds & doggy love.
Signing off, Calpurnia & Le-Le